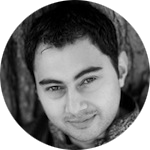 Welcome to Adeel's Astrology
A warm welcome to the website of Zakariya Adeel, a professional Eastern astrologer, intuitive and psychic with over ten years of experience. Zakariya Adeel's diverse mystic gifts include clairvoyance, tarot card reading, dream interpretation and energy reading. He is also a Law of Attraction coach.
Giving detailed readings on all areas of your life, he will leave you feeling enlightened and empowered. Whether you have questions about your career, love life, home, health or any other matter, Zakariya Adeel can help you to use your personal strengths to your advantage and make the most of the opportunities coming your way. Currently based in London, England, Zakariya Adeel is available to provide readings to individuals and groups in person, or via the telephone or Skype to clients living worldwide. See Services for prices.
Zakariya Adeel writes Chinese Astrology predictions for a number of magazines  internationally and he is currently Psychic Today TV's Chinese Astrologer-Psychic.