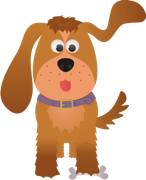 Years: 1922, 1934, 1946, 1958, 1970, 1982, 1994, 2006, 2018, 2030,
Famous Dogs: Madonna, Cher, Mariah Carey, Mary J. Blige, Leanne Rimes, Kate Bush, Naomi Campbell, Claudia Schiffer, Sharon Stone, Susan Sarandon, Uma Thurman, Angela Bassett, Charisma Carpenter,  Kirstin Dunst, Anna Paquin, Jennifer Saunders, Joanna Lumley, Mo Gaffney, Belinda Carlisle, Liza Minelli, Zsa Zsa Gabor, Ava Gardner, Brigitte Bardot, Sophia Loren, Judy Garland, Annette Benning, Dorothy Dandridge, Ani di Franco, Elvis, Michael Jackson, Prince, DMX, Andy Roddick, Leonard Cohen, Paul Weller, Charlie Kaufman, Dame Judi Dench, Dame Maggie Smith, M. Night Shyamalan, Ben Chaplin, Danny Glover, Matt Damon, Chris O'Donnell, River Phoenix, Tim Robbins, Tim Curry, Saif Ali Khan, Benjamin Franklin, Vladimir Lenin, Henry Moore, Socrates, Voltaire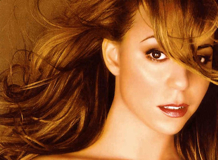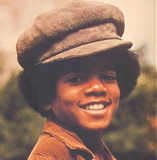 In Harmony with:
Tiger, Horse, Rabbit
In Conflict with:
Dragon
With a universal sense of humour, witty, camp and shooting star quality that is a joy to behold, you are like a breath of fresh air. Powerfully creative forces, dogs are endowed with truly great talent. Dog women can be stunning femme fatales with diva-like reputations and the men are renowned for their genius capacity. With firm convictions and a belief in justice, you serve unselfishly for the good of mankind. The Chinese compare dog signs to the ocean: calm on the surface with unimaginable activity inside. You are essentially insecure with a noble heart that you find difficult to entrust to anyone.
Suitable careers: anything in the arts, finance managers, real estate managers, law, police, politics, religion.
Your Fortunes in 2017
Merging your own energy with that of the earthy Rooster has an interesting impact as it pushes you to be even more of a perfectionist. It's important that you strive to achieve the highest of standards as the Rooster provides you with a number of platforms to promote your talents. But it is an energy that is difficult to predict so it may become necessary to manage superiors in order to get what you want. Maintain your integrity though, even if others are not doing so because anything less than that could boomerang back at you. Know your skillset and know that you can rely on your endless practicality to get you out of difficult situations. Even though you might have to deal with difficult people, your power has been curtailed only temporarily and you will get airspace at many points in this year. Actually, that spotlight might be amplified so you get even more time to shine.
BUY YOUR COMBINED ASTROLOGY CHART NOW
THE LINK WILL TAKE YOU TO AMAZON.COM
AVAILABLE IN PAPERBACK ($8.75/£6.99)
& KINDLE ($2.99/£2.34)