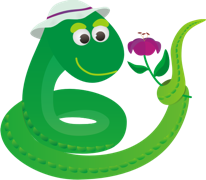 Years: 1917, 1929, 1941, 1953, 1965, 1977, 1989, 2001, 2013, 2025,
Famous Snakes: Sarah Jessica Parker, Sarah Michelle Gellar, James Van Der Beek, Kevin Williamson, Michael Fassbender, Linda Evangelista, Tim Ferriss, Liv Tyler, Cindy Lauper, Daniel Radcliffe, JK Rowling, Tom Welling, Oprah Winfrey, Iyanla Vansant, Barbara Walters, Lata Mangeshkar, John Malkovic, Taylor Swift, Peter Krause, Ronan Keeting, Samantha Morton, Ruby Wax, Brittany Murphy, Famke Jansen, Kanye West, Pierce Brosnan, , Tony Blair, Charles Darwin, Bob Dylan, Gandhi, Greta Garbot, John F Kennedy, Robert Downey Jr, Abraham Lincoln, Jacqueline Onassis, Pablo Picasso, Shania Twain, Shah Rukh Khan, Aamir Khan (actor), Dick Cheney, Chris Rock,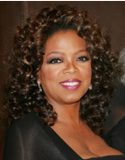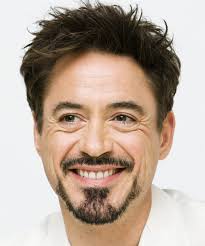 In Harmony with:
Ox, Rooster, Monkey
In Conflict with:
Boar
I am the mentor, the political philosopher, the teacher. My life is my example to inspire you. My great ego endows me with power, influence and persuasive prowess but I must choose my path; for karma afflicts me powerfully and my deeds are read from the circumstances of my life. I am the mysterious strategist and there are only ladders for me to climb as I am the snake that can bring others down, or, if I choose, I can also be a ladder to support the growth of others. Though I am quiet, calm and wise, my anger, when released, creates earthquakes. Though my mystique is well acknowledged, my weakness is my need to be admired, seen as the ultimate sophisticated being. My words are sometimes tools and sometimes weapons, be my friend or my foe, you will be affected by my rhetoric. I breathe, I sweat and I bleed power – there is always more inside me than I release and I will never give it up until the time comes for me to shed my current skin and renew myself once more.
I am the Snake.
Your Fortunes in 2018
Like the Dog, many Snakes also have the vice of an addictive personality, so in a year where there are temptations all over, you must exercise your willpower in order to maintain your health. You can still have fun, but everything in moderation. The Dog lays out a mini adventure playground that you enjoy and it can really help to push you along in your current career path, but beware you don't get trapped. Sometimes things go missing for Snakes in Dog years but if you take this as a sign that the old is leaving encouraging the new and fresh to enter then that is exactly what you will invite. Let yourself indulge your interests this year, art, fashion and music are expected to be prolific so your involvement (in all ways) would be encouraged by the barking guardian. Generally, it's a productive year where you may entertain, be entertained and travel.
BUY YOUR COMBINED ASTROLOGY CHART NOW
THE LINK WILL TAKE YOU TO AMAZON.COM
AVAILABLE IN PAPERBACK ($8.75/£6.99)
& KINDLE ($2.99/£2.34)