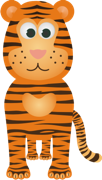 Years: 1914, 1926, 1938, 1950, 1962, 1974, 1986, 1998, 2010, 2022,
Famous Tigers:
Queen Elizabeth II, Tom Cruise, Leonardo Dicaprio, Ryan Phillipe, Joaquin Phoenix, Robbie Williams, Hilary Swank, Demi Moore, Alyson Hannigan, Natalie Imbruglia, Alanis Morrisette, Marilyn Monroe, Sheryl Crow, Jewel, Victoria Beckham, Stevie Wonder, Beethoven, Robert Pattinson, Usain Bolt, Ralph Fiennes, Elizabeth Banks, Jon Bon Jovi, Julie Walters, Lady Gaga, Hugh Hefner, Lindsay Lohan, Leah Michele, Dr Phil, Louise Hay, Bradley Cooper,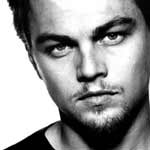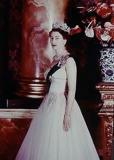 In Harmony with
: Horse, Dog, Boar
In Conflict with:
Monkey
Highly attractive and highly sexed with a massive need for attention. You strut about wearing the face of an all powerful predator yet in private, you suffer with extreme insecurity. Extroverted and captivating, you know how to allure your prey. Moving from one self-induced drama to the next, you spend your time in the midst of activity. You never stop, even when you should, but lucky for you, you have an abundance of energy to call upon. You also hold strong social and political beliefs for which you're not afraid to fight. Tigers have big, bold audacious personalities, even the quieter ones and like adrenaline pumping activities. Interestingly, many tigers have a severe fear of growing old and of death.
Suitable careers: musicians, singer-songwriters, lawyers, dancers, sports, teachers, journalists, politicians, PR workers, military positions, and jobs within science and technology.
Your Fortunes in 2017
Put your roller skates on dear Tiger because it's a year where you will be continuously on the move. There is such momentum behind you that there might be times when you want to slow down or stop just to catch your breath. There will much change for you to deal with and it is wise to accept the circumstances and just go along with them, you will eventually be lead to wonderful new opportunities. It may feel like the old you is being broken down, fragmented into pieces that you will then organize into two sections: what works and what doesn't. This might also be the year where you learn to stop repressing those areas of your life that you are ashamed of or run from, repression will find expression in your Rooster year and then you will have to deal with it. Let what is illusory fall away and rebuild upon a foundation that is secure.
BUY YOUR COMBINED ASTROLOGY CHART NOW
THE LINK WILL TAKE YOU TO AMAZON.COM
AVAILABLE IN PAPERBACK ($8.75/£6.99)
& KINDLE ($2.99/£2.34)